Online free nautical charts and publications




open data/open access

-

libre accès




Cartes marines gratuites et ouvrages nautiques en ligne
B
About Nautical Free
Nautical Free provides a list of free nautical charts and online publications.
There is a list by country from letter A to letter V, for each country the organizations and for each organization a list of free online documents (charts, nautical books, notice to mariners...). There is two special lists: one for the international organizations and one for the private companies. There is also a reverse list by type of documents: sailing directions, radio signals, tide tables, nautical charts... You can also find on Nautical Free wave forecast maps for tomorrow, space weather forecast for GPS, how to check your computer clock, as well as information about celestial navigation or about ice navigation...
Au sujet de Nautical Free
Nautical Free fournit une liste de cartes marines gratuites et d'ouvrages nautiques en ligne.
Il y a une liste par pays de la lettre A à la lettre V, pour chaque pays les organisations et pour chaque organisation une liste de documents libres en ligne (cartes marines, ouvrages nautiques, avis aux navigateurs...). Il existe deux listes spéciales : une pour les organisations internationales et une pour les sociétés privées. Il existe également une liste inverse par type de documents : instructions nautiques, ouvrages de radiosignaux, tables des marées, cartes marines... Vous trouverez également sur Nautical Free des cartes de prévision de la hauteur des vagues pour demain, des prévisions de la météo de l'espace pour les GPS, comment vérifier l'heure de son ordinateur, ainsi que des informations sur la navigation astronomique ou la navigation dans les glaces...
Advice / Conseils
For navigation use only updated regulatory documents /
Pour la navigation n'utiliser que des documents réglementaires à jour.
GPS is more accurate than nautical charts /
Un GPS est plus précis qu'un carte marine
Web Servers / Serveurs Web
You can use the nearest or faster server / Vous pouvez utiliser le serveur le plus proche ou le plus rapide :
Caption / Légende
The nautical books are in standard fonts / Les ouvrages sont en caractères droits

In Italic the maps and the charts / Les cartes sont en italiques

The last item for an organization is the Notices to Mariners. The first issue of each year is often a special publication /
La dernier item pour un service hydrographique est un lien vers les avis au navigateurs. Le premier numéro de chaque année est souvent un numéro spécial
Definitions

/

Définitions
Raster Navigational Charts (RNC)

Bitmap electronic images of paper charts that conform to IHO standard S-61 /


Carte marine matricielle, fac-similé numérique d'une carte papier (scan) conforme à la norme de l'OHI S-61

Electronic Navigational Charts (ENC)

Vector charts that conform to IHO standard S-57 /


Carte électronique de navigation, carte vectorielle conforme à la norme de l'OHI S-57
More information on ENCs
/
En savoir plus sur les cartes matricielles ou vectorielles et sur les différents types de cartes numériques.
Cartes marines gratuites et ouvrages nautiques en ligne : Belgique et Brésil
B
Belgium / Belgique






Inland ENC for the River Scheldt Region

Inland Electronic Navigational Chart / Carte électronique de navigation intérieure
River Scheldt Region (Belgium and Netherlands) / Région de l'Escaut (Belgique et Pays-Bas)
Inland Electronic Navigational Charts are electronic navigational charts for rivers, canals, lakes and other inland waters which are navigable. Due to the specific requirements of inland navigation IENC are not just a copy of ENC. Bridges and locks, for example, are indicated only very briefly on ENC, while inland navigation obviously requires much more detail on the larger system of buoys, signs and other indications in force on inland waters. Need a free account. Charts also on River Information Services (RIS) for Flanders.




From the North Sea to Antwerp (Belgium/Netherlands)
Limits of the inland electronic charts for the River Scheldt Region


VHF Sectors in VTS Scheldt Area

For safe and smooth shippingin the Scheldt area. Port channel, lock channel, working channel seagoning vessels. VHF sectors in VTS Scheldt

VHF (working) procedures River Scheldt VTS Area (PDF)

For safe and smooth shipping in the Scheldt area. These VHF procedures are for the guidance of traffic participants, for VTS operators and for pilots participating in the River Scheldt VTS area, to create clarity in the use of VHF procedures in order to optimize efficiency and enhancing safety of Shipping Traffic and the protection of the environment. Applying correct procedures will set a good example to other traffic participants which will contribute to safety. This document should be read with the brochure VHF Sectors in VTS Scheldt Area.

Marifoonblokindeling: VTS-Scheldegebied

Voor veilig en vlot scheepvaartverkeer in het Scheldegebied. Marifoonblokindeling VTS-Scheldegebied. Havenkanalen, sluiskanalen, werkkanalen zevaart.

VHF‐Procedures - VTS‐Scheldegebied

Voor veilig en vlot scheepvaartverkeer in het Scheldegebied. Deze marifoon(werk)procedures zijn de leidraad voor verkeersdeelnemers, voor de verkeersleiders en voor de loodsen als deelnemer aan het verkeer in het VTSScheldegebied, om duidelijkheid te scheppen in het gebruik van de marifoonprocedures ten behoeve van een veilig en vlot scheepvaartverkeer. Door een juiste toepassing van de procedures zullen andere verkeersdeelnemers het goede voorbeeld volgen wat de veiligheid ten goede zal komen.

Tijpoort in relatie tot het toelatingsbeleid in het Scheldegebied

Het toelatingsbeleid: voor een veilige en vlotte scheepvaart in het Scheldegebied. Sommige schepen moeten soms wachten om het Scheldegebied te mogen op- of afvaren. Deze brochure geeft weer dat deze wachttijden niets met willekeur te maken hebben, maar hoe men op het Scheldecoördinatiecentrum in Vlissingen de tijpoort opstelt. Wat voor rol de zon, de maan, het getij, de bodem van het Scheldegebied en de kielspeling spelen bij het toelatingsbeleid vindt u op de volgende bladzijden terug.

Downloads

Bestelprocedure Loodsen - Formulieren - Infobrochures (Langue véhiculaire dans la région de l'Escaut, Ship waves at Vlissingen Beach, Pilot order Procedure)...

Scheepvaartberichten in lijst (NtS)

Notices to Skippers zijn de internationale standaard voor de verspreiding van berichten aan de scheepvaart op vaarwegen, zoals vastgesteld door de Centrale Commissie voor de Rijnvaart (CCR) en door de Verordening (EG) nr. 416/2007 van de Commissie van 22 maart 2007 betreffende de technische specificaties voor Berichten aan de Scheepvaart als bedoeld in artikel 5 van Richtlijn 2005/44/EG van het Europees Parlement en de Raad betreffende geharmoniseerde River Information Services (RIS) op de binnenwateren in de Gemeenschap.

Notices to Skipper (NtS)

Notices to Skippers are the international standard for the distribution of notices to skippers on waterways, as established by the Central Commission for Navigation on the Rhine (CCNR) and by Commission Regulation (EC) No 416/2007 of 22 March 2007 on the technical specifications for Notices to Skippers as referred to in Article 5 of Directive 2005/44 / EC of the European Parliament and of the Council on Harmonized River Information Services (RIS) on inland waterways in the Community.

Mobilité et Transports

Mobiliteit en Vervoer

Manuel de préparation à l'examen pour obtenir le certificat restreint de radiotéléphoniste de station de navire

Manuel VHF Maritime. Cette brochure contient la matière de l'examen pour l'obtention du certificat restreint pour le maniement d"une station radio VHF en mer et sur les voies de navigation intérieure. Ce manuel sert de fil conducteur pour les procédures de radiocommunication lors de l'utilisation d'émetteurs-récepteurs en mer et sur les voies de navigation intérieure, qui fonctionnent dans la bande VHF (156,025-162,025 MHz) ou la bande de 2 m.

Règlement d'examens pour l'obtention des certificats pour les opérateurs de stations de navires

Règlement des examens pour l'obtention des certificats d'opérateur pour les stations de radiocommunications fonctionnant sur les fréquences réservées à la navigation maritime et à la navigation intérieure. L'utilisation de stations de radiocommunication fonctionnant sur les fréquences réservées à la navigation maritime et à la navigation intérieure implique la possession d'un certificat d'opérateur adéquat. Le présent règlement fixe les conditions d'obtention desdits certificats d'opérateur conformément aux dispositions internationales applicables en la matière.

Handleiding ter voorbereiding op het examen om het beperkt certificaat van radiotelefonist voor scheepsstations te behalen

Handboek VHF Maritiem. Deze brochure bevat de examenstof om het beperkt certificaat te behalen voor de bediening van een VHF-radiostation op zee en op de binnenwateren. Deze handleiding dient als leidraad voor de radiocommunicatieprocedures bij het gebruik van zendontvangtoestellen op zee en op de binnenwateren, die in de VHF-band werken (156,025-162,025 MHz) of de 2-m band.

Examenreglement voor het verkrijgen van certificaten voor operatoren van scheepsstations

Examenreglement voor het verkrijgen van bedieningscertificaten voor radiostations die werken op de frequenties die voorbehouden zijn voor de zeevaart en de binnenvaart. Het gebruik van een radiostation dat werkt op de frequenties die voorbehouden zijn voor de zeevaart en voor de binnenvaart impliceert het bezit van een gepast bedieningscertificaat.Stelt dit reglement de voorwaarden vast voor het verkrijgen van de voornoemde bedieningscertificaten overeenkomstig de internationale bepalingen die ter zake van toepassing zijn vastgesteld.
Brazil / Brésil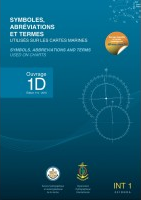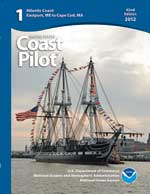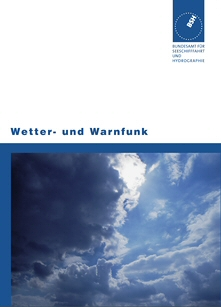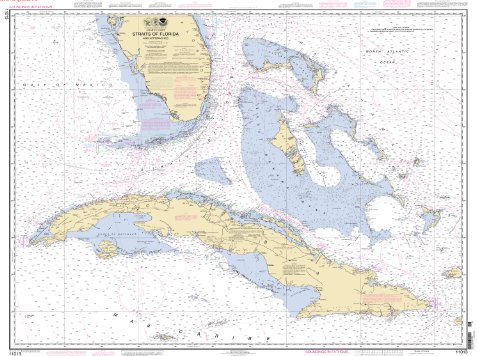 ---
L'urgence prime la forme

- By Cr - 2012-2023


For updates, corrections, new charts or new documents please send an e-mail to


For my father and my mother / Pour mon père et ma mère