Online free nautical charts and publications




open data/open access

-

libre accès




Cartes marines gratuites et ouvrages nautiques en ligne
G
About Nautical Free
Nautical Free provides a list of free nautical charts and online publications.
There is a list by country from letter A to letter V, for each country the organizations and for each organization a list of free online documents (charts, nautical books, notice to mariners...). There is two special lists: one for the international organizations and one for the private companies. There is also a reverse list by type of documents: sailing directions, radio signals, tide tables, nautical charts... You can also find on Nautical Free wave forecast maps for tomorrow, space weather forecast for GPS, how to check your computer clock, as well as information about celestial navigation or about ice navigation...
Au sujet de Nautical Free
Nautical Free fournit une liste de cartes marines gratuites et d'ouvrages nautiques en ligne.
Il y a une liste par pays de la lettre A à la lettre V, pour chaque pays les organisations et pour chaque organisation une liste de documents libres en ligne (cartes marines, ouvrages nautiques, avis aux navigateurs...). Il existe deux listes spéciales : une pour les organisations internationales et une pour les sociétés privées. Il existe également une liste inverse par type de documents : instructions nautiques, ouvrages de radiosignaux, tables des marées, cartes marines... Vous trouverez également sur Nautical Free des cartes de prévision de la hauteur des vagues pour demain, des prévisions de la météo de l'espace pour les GPS, comment vérifier l'heure de son ordinateur, ainsi que des informations sur la navigation astronomique ou la navigation dans les glaces...
Advice / Conseils
For navigation use only updated regulatory documents /
Pour la navigation n'utiliser que des documents réglementaires à jour.
GPS is more accurate than nautical charts /
Un GPS est plus précis qu'un carte marine
Web Servers / Serveurs Web
You can use the nearest or faster server / Vous pouvez utiliser le serveur le plus proche ou le plus rapide :
Caption / Légende
The nautical books are in standard fonts / Les ouvrages sont en caractères droits

In Italic the maps and the charts / Les cartes sont en italiques

The last item for an organization is the Notices to Mariners. The first issue of each year is often a special publication /
La dernier item pour un service hydrographique est un lien vers les avis au navigateurs. Le premier numéro de chaque année est souvent un numéro spécial
Definitions

/

Définitions
Raster Navigational Charts (RNC)

Bitmap electronic images of paper charts that conform to IHO standard S-61 /


Carte marine matricielle, fac-similé numérique d'une carte papier (scan) conforme à la norme de l'OHI S-61

Electronic Navigational Charts (ENC)

Vector charts that conform to IHO standard S-57 /


Carte électronique de navigation, carte vectorielle conforme à la norme de l'OHI S-57
More information on ENCs
/
En savoir plus sur les cartes matricielles ou vectorielles et sur les différents types de cartes numériques.
Cartes marines gratuites et ouvrages nautiques en ligne : Allemagne et Grèce
G
Germany / Allemagne



North Sea, Elbe river, Brunsbüttel Locks of the Kiel canal Kiel-Holtenau, Kiel Fjord, Baltic Sea




Sturmwarnungen und Seewetterberichte für die Sport- und Küstenschifffahrt

Der Deutsche Wetterdienst in Hamburg (Seeschifffahrtsberatung) bietet ein ca. 12 seitiges Informationsblatt (auch bekannt als Dauerbrenner) im Format DIN A4 an.Hier finden Sie Informationen über die eigenen Leistungen mit z.B. Hinweisen auf Sendezeiten, Frequenzen, Navtex, Seewetterberichten, SEEWIS u.s.w. Der Sendeplan für die Funkausstrahlung Pinneberg ist nicht mehr enthalten. Er kann ebenfalls extra heruntergeladen werden. Diese Informationen werden in der Regel einmal jährlich aktualisiert.

Charts of seastate / Seegangskarten

Maps of wave height, air pressure and wind at 10m level. Different areas (North and Baltic Sea, Mediterranean, Atlantic) at several forecast times are selectable. The probable maximum wave height can be up to twice the significant wave height.




From the Celtic Sea to the North Sea: Predicted significant wave height
of combined wines waves & swell for tomorrow (00 or 12 UTC). Height in meters




Current sea ice concentration in the Arctic and Antarctic (Meereis Portal)

Der Wetterlotse – Maritime Meteo News

"Der Wetterlotse – Maritime Meteo News" provides marine meteorological information in German and English language. It is published every two months. Contents: Monthly Temperature and Precipitation Data of Selected Ports Around the World - The Atlantic-European Climate Conditions During the Reporting Period - Climatic Conditions in the German Coastal Areas - Reports Concerning Recent Maritime-meteorological Conditions - Statistics of Observations on Board German Ships During the Reporting Period.

Online Navtex für die Schifffahrt

NAVTEX (Navigational Information over Telex) ist ein internationaler Dienst zur Verbreitung nautischer und meteorologischer Warnnachrichten. Diese werden weltweit auf gleicher Frequenz zu verschiedenen Sendezeiten verbreitet. Es werden auch Seewettervorhersagen, Seenotmeldungen und im Winter Eisberichte ausgestrahlt. Online der aktuelle Empfang der Navtex-Ausstrahlungen Emden (Nordsee) und Rostock (Ostsee), funkfrequenzen 490kHz (Deutsch) und 518kHz (Englisch). Navtex-Ausstrahlungen für die Küstengebiete.

Online Navtex for Shipping

NAVTEX (Navigational Information over Telex) is an international service for the dissemination of meteorological and navigational warning messages. These are published on the same frequency at different transmission times worldwide. There are also weather forecasts, distress messages and in winter ice reports broadcast. The online NAVTEX broadcasts come from the German stations Emden (North Sea) and Rostock (Baltic Sea) on 518kHz. Navtex broadcasts for coastal areas. For the messages in English click on "518 kHz Emden" and "518 kHz Rostock".
Greece / Grèce



Catalogue (HTML)

Web Map Service (WMS)

View online ENC maps of Greece / Cartes ENC de la Grèce consultables en ligne
Not for navigational use / Ne pas utilisez pour la navigation
The Web Map Service (WMS) utilizes the data of the ENCs published by HNHS to generate images that are forwarded to end users over the Internet. The WMS will always offer updated images based on ENC data for allavailable scales (1:90.000 - 1:1.500.000). Please note that no vector data are forwarded via the WMS and that it is not suitable for use for navigation purposes.




Forecast maps: Wave Height & Direction

Forecast maps with significant wave height (m) and direction for these areas: Greece, Mediterranean, North Ionio, South Ionio, North Aegean, Central Aegean, South Aegean, Patraikos-Korinthiakos, Dodekanisa, Kritiko, Saronikos-Evoikos, Thermaikos.




Ionian & Aegean Seas: Wave Forecast for Tomorrow - Height in meters

Το Εγχειρίδιο του Μετεωρολόγου - Προγνώστη

Το Εγχειρίδιο του Μετεωρολόγου - Προγνώστη είναι ένα βιβλίο αποκλειστικά για εκπαιδευτική χρήση στο οποίο περιλαμβάνονται όλες οι βασικές θεωρητικές μετεωρολογικές έννοιες, καθώς και ένα σύνολο κανόνων και τεχνικών που αφορούν στην πρόγνωση του καιρού. Εκπονήθηκε ως βοήθημα των Μετεωρολόγων-Προγνωστών στο επιχειρησιακό τους έργο, αλλά συγχρόνως αποτελεί ένα εύχρηστο και εμπεριστατωμένο βιβλίο που είναι χρήσιμο σε αυτούς που θέλουν να κατανοήσουν βαθύτερα τη μετεωρολογική επιστήμη.

Κλίμακα Beaufort

Βαθμίδες κλίμακας - Χαρακτηρισμός Ανέμου - Εμφάνιση της θάλασσας στο ανοικτό πέλαγος - Ταχύτητα σε κόμβους - Ταχύτητα σε m/sec - Ταχύτητα σε Km/h - Πιθανό ύψος κύματος στο ανοικτό πέλαγος σε m (Μέγιστο).




Ναυτικές Εκδόσεις

Από την έκδοση του πρώτου βιβλίου (1967) μέχρι σήμερα έχουν συγγραφεί και εκδοθεί 137 εκπαιδευτικά εγχειρίδια για τους σπουδαστές των σχολών του Εμπορικού Ναυτικού. Πληροφορίες για τις ναυτικές εκδόσεις του Ιδρύματος Ευγενίδου μπορείτε να βρείτε εδώ.

Βιβλιοθήκη του Ναυτικού (The Seafarer's Library)

Η «Βιβλιοθήκη του Ναυτικού», όπως ονομάζεται η σειρά των ναυτικών εκδόσεων του Ιδρύματος Ευγενίδου, περιλαμβάνει 27 τίτλους που εκδόθηκαν για τους σπουδαστές των ΔΣΕΝ (Δημόσιες Σχολές Εμπορικού Ναυτικού), 42 για τις ΑΔΣΕΝ (Ανώτερες Δημόσιες Σχολές Εμπορικού Ναυτικού), 39 για τις ΑΕΝ (Ακαδημίες Εμπορικού Ναυτικού), 13 Εγχειρίδια Κατευθυνόμενης Εκπαίδευσης επί Πλοίου, 16 Μεταφράσεις Ναυτικών Εγχειριδίων, καθώς και έρευνες και πρακτικά συνεδρίων για την Ναυτική εκπαίδευση. Όλες οι ναυτικές μας εκδόσεις είναι ελεύθερα διαθέσιμες σε μορφή pdf στον παρακάτω σύνδεσμο.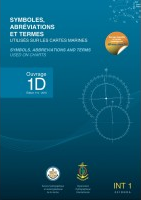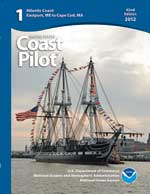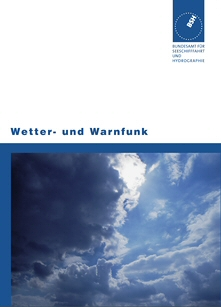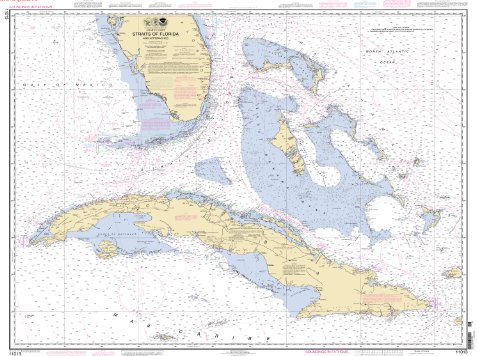 ---
L'urgence prime la forme

- By Cr - 2012-2023


For updates, corrections, new charts or new documents please send an e-mail to


For my father and my mother / Pour mon père et ma mère