Online free nautical charts and publications




open data/open access

-

libre accès




Cartes marines gratuites et ouvrages nautiques en ligne
S
About Nautical Free
Nautical Free provides a list of free nautical charts and online publications.
There is a list by country from letter A to letter V, for each country the organizations and for each organization a list of free online documents (charts, nautical books, notice to mariners...). There is two special lists: one for the international organizations and one for the private companies. There is also a reverse list by type of documents: sailing directions, radio signals, tide tables, nautical charts... You can also find on Nautical Free wave forecast maps for tomorrow, space weather forecast for GPS, how to check your computer clock, as well as information about celestial navigation or about ice navigation...
Au sujet de Nautical Free
Nautical Free fournit une liste de cartes marines gratuites et d'ouvrages nautiques en ligne.
Il y a une liste par pays de la lettre A à la lettre V, pour chaque pays les organisations et pour chaque organisation une liste de documents libres en ligne (cartes marines, ouvrages nautiques, avis aux navigateurs...). Il existe deux listes spéciales : une pour les organisations internationales et une pour les sociétés privées. Il existe également une liste inverse par type de documents : instructions nautiques, ouvrages de radiosignaux, tables des marées, cartes marines... Vous trouverez également sur Nautical Free des cartes de prévision de la hauteur des vagues pour demain, des prévisions de la météo de l'espace pour les GPS, comment vérifier l'heure de son ordinateur, ainsi que des informations sur la navigation astronomique ou la navigation dans les glaces...
Advice / Conseils
For navigation use only updated regulatory documents /
Pour la navigation n'utiliser que des documents réglementaires à jour.
GPS is more accurate than nautical charts /
Un GPS est plus précis qu'un carte marine
Web Servers / Serveurs Web
You can use the nearest or faster server / Vous pouvez utiliser le serveur le plus proche ou le plus rapide :
Caption / Légende
The nautical books are in standard fonts / Les ouvrages sont en caractères droits

In Italic the maps and the charts / Les cartes sont en italiques

The last item for an organization is the Notices to Mariners. The first issue of each year is often a special publication /
La dernier item pour un service hydrographique est un lien vers les avis au navigateurs. Le premier numéro de chaque année est souvent un numéro spécial
Definitions

/

Définitions
Raster Navigational Charts (RNC)

Bitmap electronic images of paper charts that conform to IHO standard S-61 /


Carte marine matricielle, fac-similé numérique d'une carte papier (scan) conforme à la norme de l'OHI S-61

Electronic Navigational Charts (ENC)

Vector charts that conform to IHO standard S-57 /


Carte électronique de navigation, carte vectorielle conforme à la norme de l'OHI S-57
More information on ENCs
/
En savoir plus sur les cartes matricielles ou vectorielles et sur les différents types de cartes numériques.
Cartes marines gratuites et ouvrages nautiques en ligne : Singapour, Slovénie, Afrique du Sud, Espagne et Suède
S
=
Singapore / Singapour



Singapore, Sudong Anchorage - Tidal currents forecast in 1 hour (UTC+8)



Slovenia / Slovénie






Seznam kart in publikacij

Slovenske pomorske karte - Slovenske navtične publikacije.

Navtični vodnik - Slovenskega morja in obale

Navtični vodnik slovenskega morja in obale je edina uradna publikacija v Sloveniji, ki na enem mestu združuje večino potrebnih in koristnih informacij v zvezi s pomorstvom in navtičnim turizmom. Vodnik podaja informacije o slovenskem morju in obali, ki se nanašajo na geografske, oceanografske in meteorološke podatke. Zbrani in povzeti so pomembnejši predpisi in drugi upravni akti, ki urejajo področje pomorstva in navtičnega turizma v Sloveniji. Predstavljene so osnove navigacije ter znanj in veščin, potrebnih za prijetno in predvsem varno plovbo (GIS).
HTML Nautical guide for Slovenia in Slovenian: COLREGS - Ports and anchorages...

Notice to Mariners / Obvestila za pomorščake

Slovenska Obvestila za pomorščake so namenjena objavljanju informacij, ki so povezane z varnostjo plovbe. Publikacija izhaja mesečno v izdaji ministrstva pristojnega za pomorstvo, v njej pa so zbrani popravki in spremembe slovenskih pomorskih kart in publikacij ter opozorila morebitnih del na morju ali obali in morebitno nedelovanje objektov, ki lahko vplivajo na varnost plovbe.
Monthly notice to mariners. Contents: Explanatory Notes, Corrections of Charts, Corrections of Publications, Information (Catalogue of Slovenian Charts and Publications).
South Africa / Afrique du Sud
Spain / Espagne






Catálogo Web de Cartas Náuticas

Catálogo Web de Cartas Náuticas: Cartas de Papel - Cartas Electrónicas - Cartas Deportivas - Buscador de Cartas Náuticas - Ayuda Catálogo de Cartas (HTML).

Catálogo Web de Publicaciones Náuticas

Catálogo Web de Publicaciones Náuticas: Libros de faros - Radioseñales Náuticas - Anuario de Mareas - Publicación INT 1... (HTML).

IDE-IHM - Geoportal de la Infraestructura de datos espaciales del IHM

View online charts (ENC) / Cartes marines consultables en ligne (CEN)
Not for navigational use / Ne pas utilisez pour la navigation
Con este Geoportal IDE-IHM, se ofrecen una serie de servicios de información geográfica náutica que, indudablemente, satisfarán muchas de las demandas recibidas hasta la fecha, ahora, de forma prácticamente automática. Por parte del IHM, se declina cualquier tipo de responsabilidad en el uso, para fines náuticos, de la información aquí proporcionada.


Atlantic, North Coast of Spain, Santander Bay, 1: 22,000 (IHM)




Supervivencia en el mar - Hipotermia







Guía de Meteorología Marítima

Resumen productos marítimos. Índice: Tipos de boletines - Zonas de responsabilidad española de Alta Mar (Mediterráneo) - Zonas de responsabilidad española de Alta Mar (Atlántico) - Boletines de Alta Mar - Boletines de Aviso para Alta Mar - Boletines de Predicción marítima de Alta Mar - Boletines NAVTEX - Horarios de emisión de los boletines NAVTEX - Difusión de los boletines de Predicción marítima de Alta Mar - Información para zonas costeras - Zonas costeras de responsabilidad española - Boletín Meteorológico y Marino para las zonas costeras - Difusión de la información costera - Información marítima disponible en la web de la Agencia Estatal de Meteorología - Información marítima disponible en la web de la Organización Meteorológica Mundial.

Predicción Marítima: mapas con altura de oleaje

El color nos indica la altura significativa de la mar total, que es la mar resultante de la combinación de mar de viento y mar de fondo (la altura significativa se define como la media aritmética del tercio de olas más altas), y la escala de colores viene a la derecha. Las flechas se refieren a la mar de viento (flecha gris) y la mar de fondo (flecha blanca). La longitud de dichas flechas es proporcional a la altura relativa de cada componente respecto a la altura de la mar total, con lo que nos da idea de cual de ellas es la que predomina, y el sentido de la flecha nos indica el de propagación del oleaje.

Estrecho de Gibraltar: Mapas de altura de oleaje con mar total para mañana - Altura en metros
Sweden / Suède






Sjöfartsverkets karttjänster







| | |
| --- | --- |
| Ice condition for the Baltic sea & Sea Surface Temperature | Extract: Ice condition for the Gulf of Finland & Sea Surface Temperature (SMHI) |

Ice condition for the Baltic sea & Sea Surface Temperature

Extract: Ice condition for the Gulf of Finland & Sea Surface Temperature (SMHI)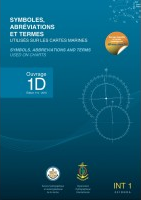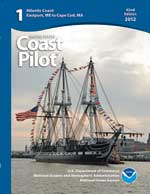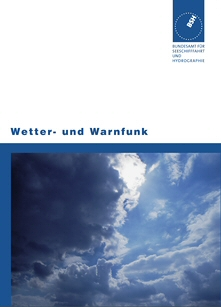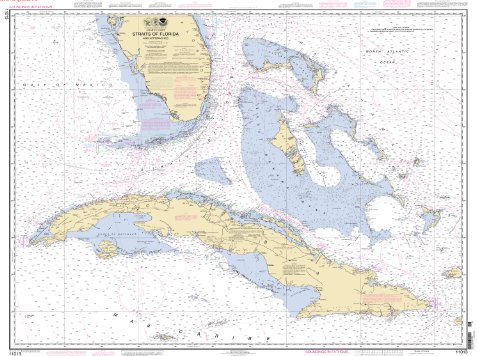 ---
L'urgence prime la forme

- By Cr - 2012-2023


For updates, corrections, new charts or new documents please send an e-mail to


For my father and my mother / Pour mon père et ma mère